Posts in Category: Pet Rescue & Adoption
Posts in Category: Pet Rescue & Adoption
There's nothing quite like bringing home a new puppy. If it's been a while since you last had a puppy or you've never adopted a puppy before, you're in for a wild and rewarding ride. Of course, you probably have a ton of questions. From figuring out potty training to knowing when to spay or neuter your young dog, there's a lot to learn. Take a look at these FAQs to prepare for your journey through puppy parenthood.
Continue…
Without a doubt, there's a unique bond between kids and pets. From teaching empathy and social skills to encouraging physical activity, there are a number of ways pets can be good for children. In fact, most kids and their pets are best friends for life.
However, while kids and pets may be a natural match, that doesn't mean you should leave them to their own devices. Accidents happen, even among the most well-behaved children and animals, so it's important to take steps to ensure that all interactions are happy and safe.
Continue…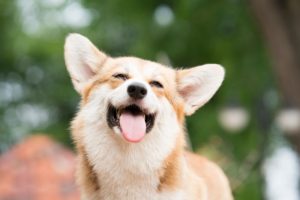 You've talked to your family and you're ready to adopt a new pet! Of course, your first thought is to check out your local shelter, and we couldn't agree more. Shelters and rescue organizations have many loving and wonderful pets of every size, shape, and personality just waiting for their forever home.
But adopting a shelter pet is most successful if a little planning and preparation takes place before you set foot in the actual building. So let Parkside Animal Hospital be your guide as you begin to navigate adopting a shelter pet.
Continue…