Your Go-To Guide For Adopting a Shelter Pet
Your Go-To Guide For Adopting a Shelter Pet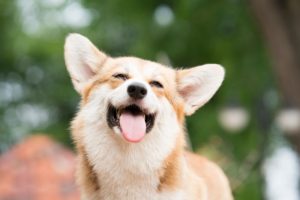 You've talked to your family and you're ready to adopt a new pet! Of course, your first thought is to check out your local shelter, and we couldn't agree more. Shelters and rescue organizations have many loving and wonderful pets of every size, shape, and personality just waiting for their forever home.
But adopting a shelter pet is most successful if a little planning and preparation takes place before you set foot in the actual building. So let Parkside Animal Hospital be your guide as you begin to navigate adopting a shelter pet.
Know Before You Go
All in the family – although you've already talked to your family, hold a family meeting specifically about adopting a shelter pet. You need to make sure everyone is on board. Who will take care of the pet? Dogs live up to 15 years and cats well into their twenties. Make sure everyone is ready for that kind of daily commitment.
Do your research – consider your own lifestyle, your housing situation, and your family's needs before going to the shelter to find a pet. Research different breeds and species of pet to find one that will fit into your life well.
Pet proof your home – new pets of any age are unpredictable, and you don't want to let your new pet access things that can break or that can hurt him. Gate off any areas you don't want your new pet to access right away, and place valuables and hazardous substances far out of reach.
Learn the basics – there are several essential items you should have before bringing a new pet home. A high quality diet, food and water dishes, leashes and collar, a litter box, and toys and chews are all important gear to have on hand.
The lay of the land – most shelters and rescue organizations have all their adoptable pets listed on their websites. It may be helpful to peruse this ahead of time, so you can ask shelter workers to see specific pets.
A Trip to The Shelter
Nothing is more exciting than going to pick out your new pet. Here are our best tips for adopting a shelter pet.
Make new friends – with the shelter workers, that is. No one knows the pets at the shelter better than they do, and they can often help make your perfect match.
A grain of salt – take each pet's personality while at the shelter with a grain of salt. Shelters are busy and noisy, and many pets use coping mechanisms such as tail tucking, barking, or aloofness. Remember that a pet's personality may not be what you see in the shelter environment. If you're looking at dogs, ask to take the ones you like for a short walk (individually). You can tell a lot about a dog's energy and activity level on a 10 minute walk.
Black is the new black – for whatever reason, pets with black coat colors are often overlooked at shelters. Don't ignore the darker coated pets – one might just steal your heart!
A golden oldie – take a close look at middle aged or older pets. Many of these senior pets end up in the shelter only when an aging owner can no longer care for them. They are often housebroken, have trained at least one human, and are wonderful, loving companions.
Adopting a Shelter Pet
Congratulations! You've met and adopted your new best friend. Now what?
A slow start – give your new pet time to get acclimated to your home and immediate family. A couple of weeks of quiet time is in order before introducing them to everyone in the neighborhood. Give us a call for tips on introducing your new pet to your existing pets.
Establish a routine – a routine including mealtimes, going out to the bathroom, sleeping (where) and play/ social time is important to help your pet acclimate. With love, gentleness and stability you'll see their true personality come out.
Bring them in – bring your pet to see us within 48 hours of adoption. We can help the transition by making sure your pet is protected from infectious disease and parasites, and that they are healthy and well. We can also answer any of your questions about behavior, nutrition, and wellness.
Training – especially if you're a new pet owner, a training class can be eye opening and a huge relief. Learning some basic positive-reinforcement training skills will help your new pet feel confident and secure, and will lead to fewer behavior issues
Keep in contact – most shelters welcome questions about a pet that they've adopted out. If something doesn't seem right, they are usually willing to help. And, most shelter workers and organizations love to get updates on the pets they have helped. It's rewarding to know that a pet they've known is in a forever, loving home.
If you have any questions about adopting a shelter pet, please don't hesitate to reach out to us. We look forward to caring for your new pet now and in the future!