Posts in Category: For the Dogs
Posts in Category: For the Dogs
Although we may wish for it, there is no poop fairy to clean up after our pets. This responsibility of pet ownership falls squarely on our shoulders. Aside from making us a good neighbor, scooping the poop of our furry pals helps to keep the environment cleaner and prevent disease as well.
Parkside Animal Hospital gives you the lowdown on why scooping the poop is important.
Continue…
Without a doubt, there's a unique bond between kids and pets. From teaching empathy and social skills to encouraging physical activity, there are a number of ways pets can be good for children. In fact, most kids and their pets are best friends for life.
However, while kids and pets may be a natural match, that doesn't mean you should leave them to their own devices. Accidents happen, even among the most well-behaved children and animals, so it's important to take steps to ensure that all interactions are happy and safe.
Continue…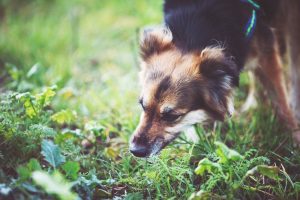 Dogs are such amazing pets. They're cute, fun to be with, and absolutely lovable. But even the most well-behaved dogs can have some pretty unsavory habits. Drinking out of the toilet, humping, and butt scooting top the list of potentially confusing behaviors, but poop eating (also known as coprophagia) takes the cake. If your dog eats poop, there could be specific reasons why they do it. The good news? There are ways to get past this habit.
Continue…