Pet First-Aid: How to Build a Kit and When to Use It
Pet First-Aid: How to Build a Kit and When to Use It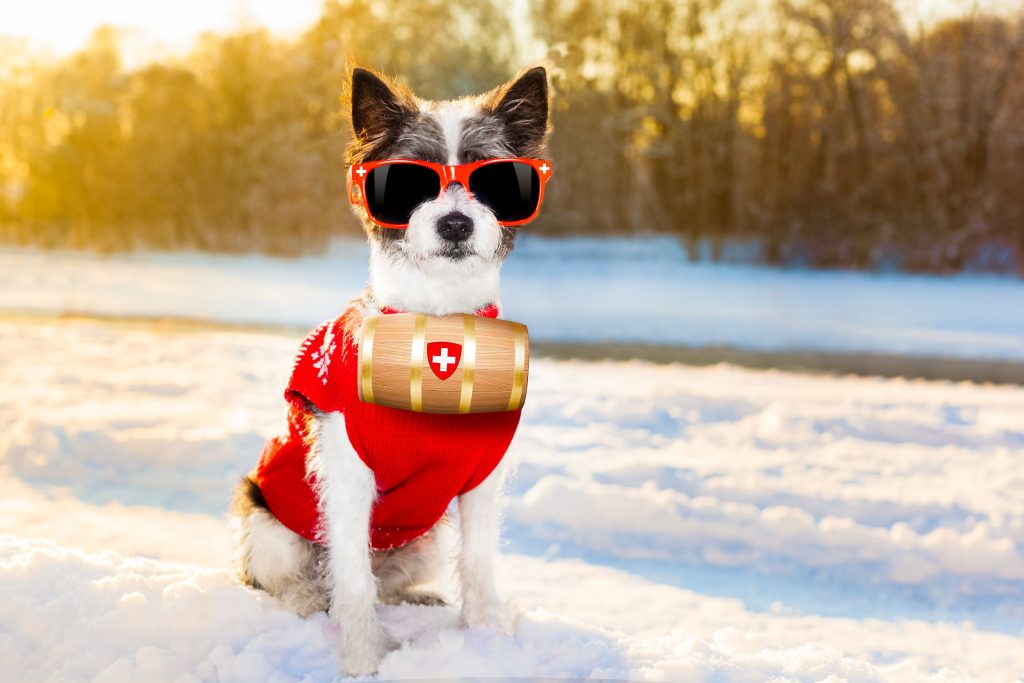 As a pet owner, it is important to be prepared. When it comes to your pet's well-being, it's always better to have a pet first-aid kit (and not need it), than the other way around. Emergencies typically happen when we least expect them, and being able to act quickly can make all the difference. The Parkside Animal Hospital team wants to empower all pet owners to acquire all the necessary supplies and know the basics of pet first-aid.
A Strong Foundation
Pet emergencies involve health threats that require immediate or life-saving veterinary assistance. There are other instances that result in emergency evacuations or rescue scenarios.
We recommend having your pet microchipped or updating any changes to their existing chip. In the case of potential separation in a chaotic situation, their microchip can be the one thing that leads to a happy reunion.
Hand in Paw
A big part of your kit should be your pet's medical history/records that tracks their prescriptions, vaccinations, parasite prevention medication, and, of course, their microchip. It's also a great idea to have a recent photo of your pet inside the kit in case you ever have to make flyers or give to emergency personnel.
Back-up Supplies
To complete your pet first-aid kit, collect and store the following items in an accessible place in the home:
Enough unexpired food and water for at least 3 days
Bowls
Current prescription medications
Crate or travel kennel
Leash and additional collar with tags
Bedding
Waste removal bags
Litter pan and litter
Familiar toys
Comforting objects
In case you need to leave home, always take your pet with you. Have a list of pet-friendly accommodations, or numbers of family members and friends that could host you.
Please check the Canadian Red Cross for more information.
Signs of a Pet Emergency
Please seek emergency veterinary care if your pet ever displays the following symptoms:
Bleeding
Repeated episodes of vomiting
Blood in stool
Respiratory distress, coughing, or choking
Seizures
Mobility challenges or loss of balance
Swollen abdomen
Traumatic injury or pain
Prolonged delivery of puppies or kittens
Pain
Vision changes or obvious trauma to the eye
Inability to urinate or defecate
Pet CPR
To complete your understanding of pet first-aid, we recommend learning how to perform CPR on cats and dogs. Check out pet first-aid training and CPR classes available near you.
What's In Your Kit?
The following supplies can help you stabilize your pet in order transport them to our hospital:
Gloves
Muzzle or long piece of soft cloth to prevent your pet from biting you.
Self-cling bandage
Gauze rolls and pads
Ice packs
Styptic powder (to stop bleeding)
Nail clippers
Tweezers
Scissors
Cotton balls
Saline solution
Rectal thermometer (keep an eye out for anything over 39.4 degrees C, and below 37.2 degrees C)
Alcohol
Flashlight
Blankets
Pet First-Aid
When it comes to a pet emergency, every second matters. Your team at Parkside Animal Hospital is here for your pet whenever they need us. Please call us at (705) 223-3404 with any questions or concerns, or to schedule an appointment for your best friend.