A Pet-Friendly Gardening Guide
A Pet-Friendly Gardening Guide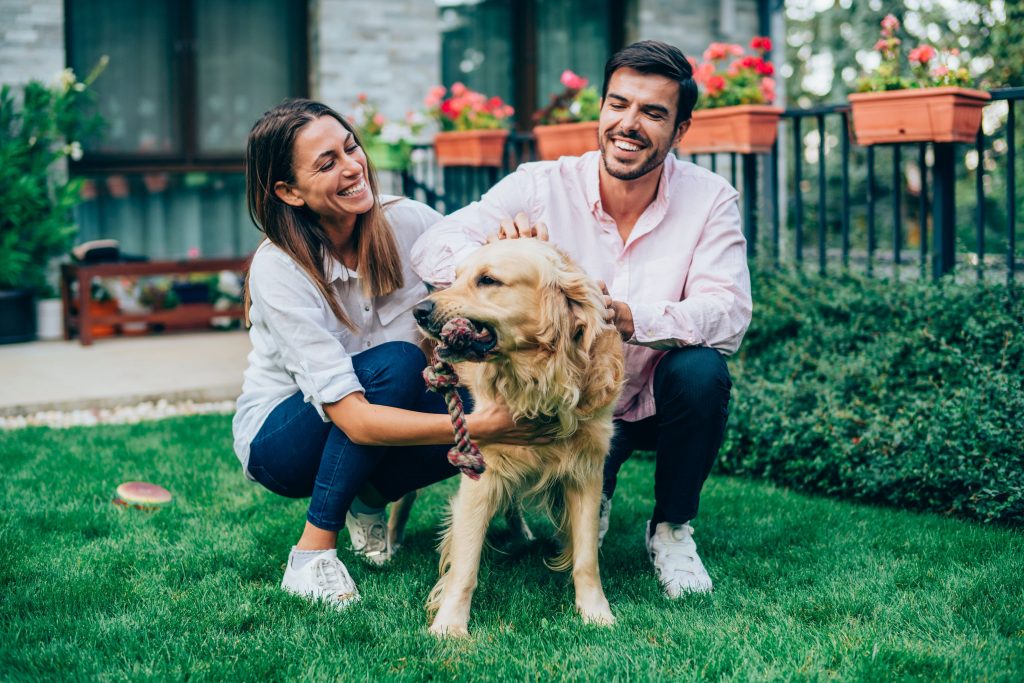 Gardening can be a fun and rewarding activity to enjoy outside, as a way for you to relax in the fresh air and nice weather. It can be even more enjoyable when your pets can relish in the garden with you. With safety in mind regarding toxins, parasite prevention, and fencing, you and your pets can experience quality time together in outdoor gardens.
The team at Parkside Animal Hospital has put together a pet-friendly guide to gardening so you and your pets can enjoy its fruits, flowers, or veggies together! 
Watch Out for Poisonous Plants and Materials
The potential toxins found in gardens can come in many forms. Certain types of plants and chemicals pose a serious risk to your pet's health. While some plants are more harmful than others, consuming any plant can potentially cause gastrointestinal issues or vomiting in pets.
Lilies, ivy and aloe are just a handful of the many plants that can be toxic for your dog or cat to ingest or chew. Check out The ASPCA Animal Poison Control's list of poisonous plants to avoid in your garden and household. 
Also, beware of other dangers like hazardous chemicals in fertilizers, pesticides, and other common gardening chemicals. If you believe your pet has ingested a poisonous plant or chemical, contact the Parkside veterinarians or the Pet Poison Hotline immediately. 
Parasite Prevention
Just as you watch your plants for parasite infections, you should also be mindful of your pets! Make sure your pets are up-to-date with their heartworm testing and medication. Also, be sure to keep your pets safe by administering monthly parasite preventives.
More time outdoors also increases your pet's risk of encountering creeping crawlies. Be sure to check your pet's fur for unwelcome visitors such as ticks and fleas. 
If you notice your pet has started itchy and scratching more than usual after time in the garden, there is a possibility that they are suffering from allergies. Call your Parkside veterinarians if you notice excessive itching, chewing on their paws, or other signs or parasites or seasonal allergies. 
Borders and Boundaries
Creating a perimeter around your garden can help keep your pet out when they are not supposed to be in there. Not only does it keep your pet safe when you're not supervising, but it can also protect your plants from trampling. Any plant can be hampered by urination or paws running over it. Teach your dog to avoid running through your garden space and encourage them to potty elsewhere in the yard.
Another way to avoid trampled plants is to consider creating a dog path in your garden. Establish a clear perimeter and a pathway, so your dog knows the correct way to navigate through your garden. If a pathway is already established, there is less of a chance that your dog will trample over your plants and will instead use the path that is conveniently laid out for them.
The team at Parkside Animal Hospital wants you and your pets to enjoy the springtime and feel safe in your garden together! Contact us today for more tips and advice for living your best life with your pet.